Working in your pyjamas? Why not? Just stick to these key words: elegance and comfort

Without a doubt, one of the small pleasures we have discovered thanks to smart working is the chance to trade in formal outfits, like skirt suits and heel, for informal loungewear.
Just think of all those calls we made wearing a tracksuit or pyjamas, comfortable and non-constrictive, perfect for making us feel at ease. Comfort is the buzzword in such times!
It helps us to relax and potentially boosts productivity, liberating us for example from thinking about what we need to put on before going to the office.
Those of us who still want to dress while at home, because it helps us to get into the right frame of mind, to focus on what needs to be done during the day, and perhaps as a small distraction in our daily routine, may opt for loungewear that guarantees comfort and simplicity, much like a tracksuit.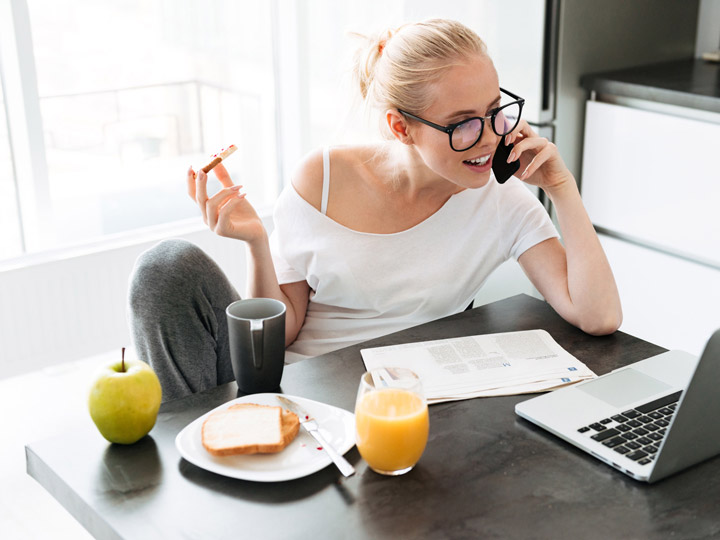 In any case, the decision to use nothing but practical clothes for working from home still applies as a guarantee for freedom of movement, practicality and utmost comfort.
We women always strive to combine these aspects with a beautiful, well-fitting garment that does not necessarily look like the classic pyjamas we are used to seeing and perhaps using.
Therefore, a garment featuring clean-cut lines, neutral or tenuous colours, something we can wear without "shame" during video calls with colleagues and customers.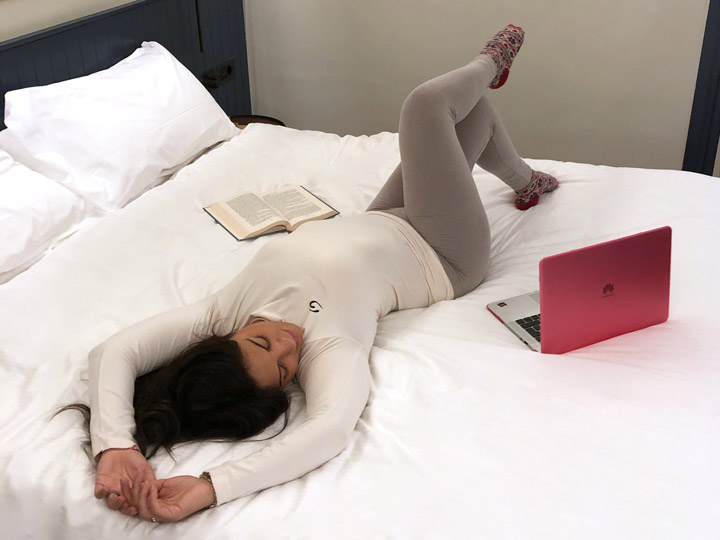 BeGood® has recently launched a new garment that aims to satisfy this particular requirement for women, one that has also come about due to this particular, historic moment in time that is revolutionising work processes and more.

With its draining and hydrating soft touch pyjama, BeGood® aims to promote a way of working from home in the utmost comfort, without compromising on elegant simplicity.
Lightweight and comfortable to improve the "Bellessere" of women, as advocated by the company, the soft touch pyjama is a veritable treat for your body.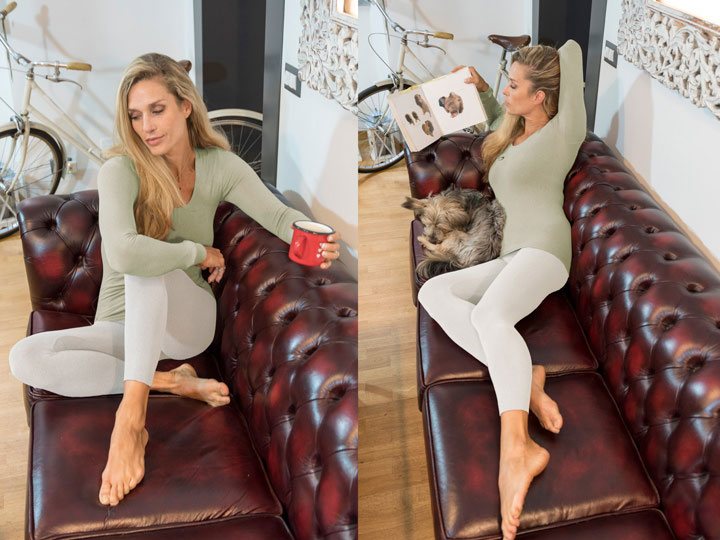 A comfortable and innovative set which embraces the body without restricting movement, for wear at night or simply for enhanced comfort at home. But above all, it is a veritable step in our beauty routine that aims to moisturise, soften the skin and visibly reduce the effects of cellulite.

All this thanks to Dermofibra® Cosmetics, the company's distinctive internationally patented trademark, which thanks to inorganic composites and active ingredients (vitamins A and E, caffeine and Aloe Vera), which are naturally activated by body heat, improves skin texture.
Among the major benefits of Dermofibra® Cosmetics, there are the stimulation of microcirculation and a consequent increase in excess liquid drainage, for a toned and hydrated skin.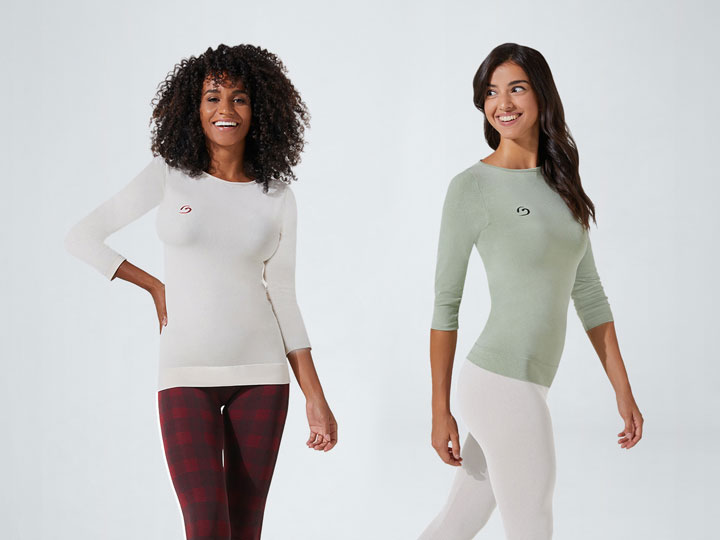 In particular, the combined action of the special shaping fabric and bio-infrared creates two items which stimulate microcirculation. These leggings eliminate excess liquids while redefining your legs.
Moreover, the breathable and comfortable fabric clings to the body like a second skin, guaranteeing unbeatable fit. 
BeGood has created two different coloured versions. A sage green and cream set and a cream and tartan set; both options feature plays on natural colours and evergreen prints, for an elegant and sober result that is never dull.