Dermofibra®Cosmetics,
Swiss Engineering
+ Made in Italy.
Humanwellness has combined Switzerland's most advanced research on cosmetotextiles with Italy's top manufacturing, design and craftsmanship, in order to create a range of unique and functional shapewear garments and performing athleisure using its innovative Dermofibra®Cosmetics fabric.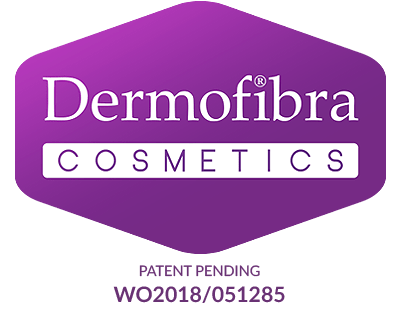 This fabric, unique of its kind and fully patented, contains minerals and microspheres full of healthy ingredients such as Aloe Vera, Caffeine, and Vitamins A & E.
Our aim is simple: to deliver high quality products. Each product requires extensive research and testing before going to market.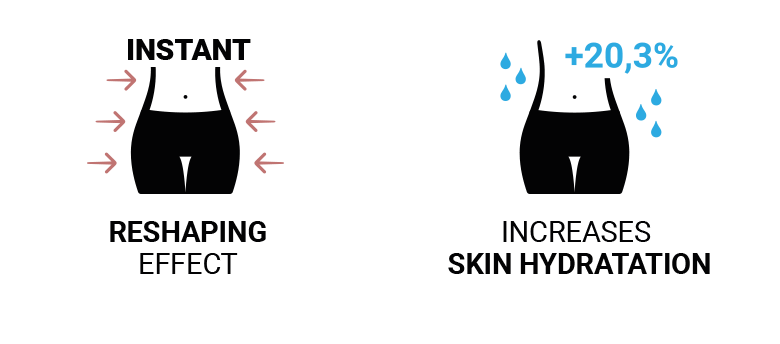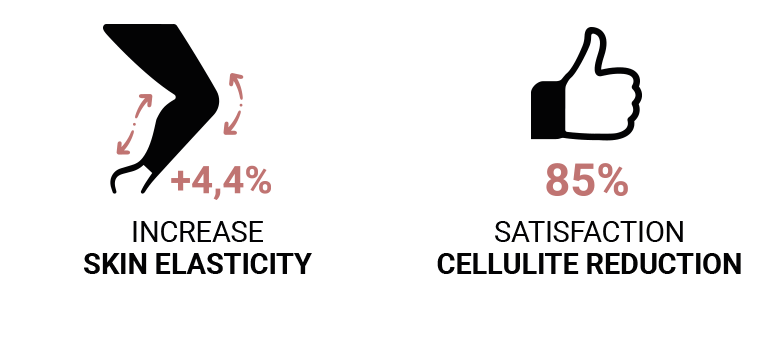 The technology inside BeGood garments.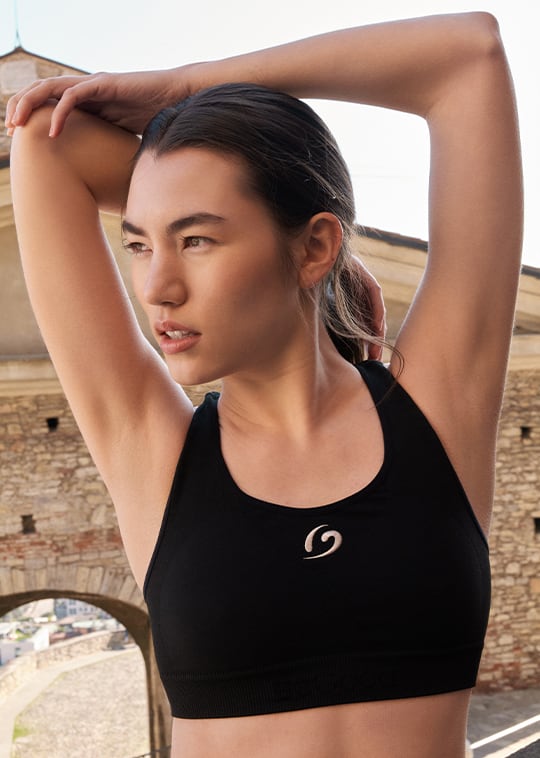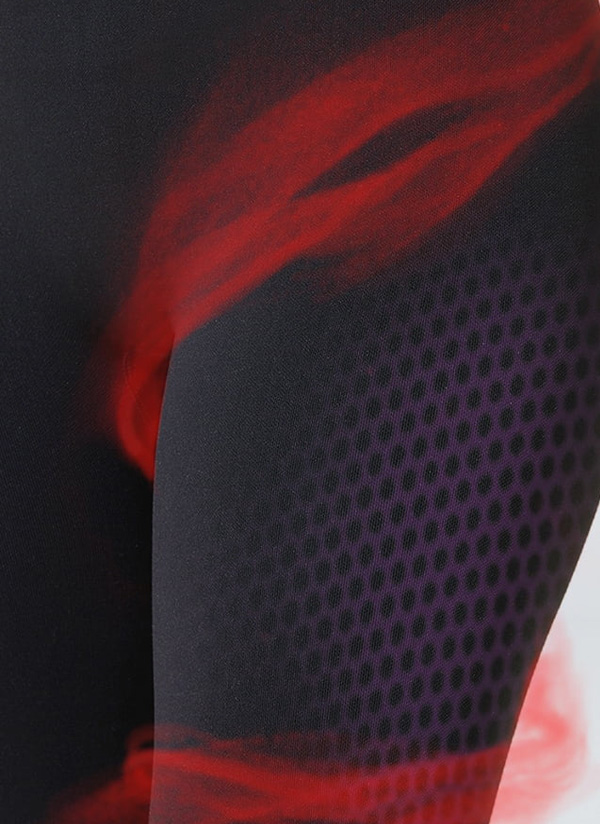 Bellessere

®
into action.

BeGood garments made with Dermofibra®Cosmetics are more than just shapewear garments, they are 2-in-1 beauty products:
They revitalize and hydrate your skin.
The microspheres inside the fabric release the active ingredients when you wear the product: Aloe Vera nourishes, moisturizes and cures inflammations; Vitamin A improves skin elasticity, fights free radicals and reduces imperfections; Vitamin E makes your skin smoother and finer; caffeine reduces the orange peel skin. It is a more than a wearable beauty treatment; it is wellness for your body.
Reduces hips, thighs, waist circumferences.
The minerals inside the yarn (zinc, magnesium, titanium, aluminum and silicon) reflect the natural body heat, stimulating your microcirculation and the drainage of excess liquids. The leggings give an immediate reshaping effect. Test results have proven a reduction of the hips, thighs, and waist circumference in just 10 days. The minerals, permanently linked to the yarn through the application of biotechnology, have a permanent, constant effect on your body every time you wear it.
Every BeGood garment has been developed with the same technology: effective, permanent and unlimited.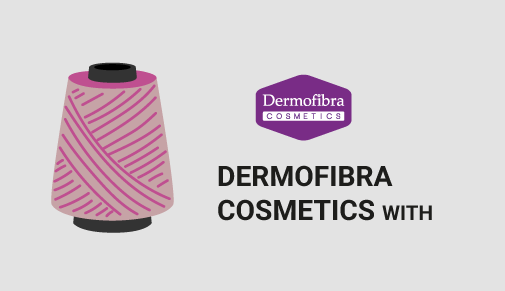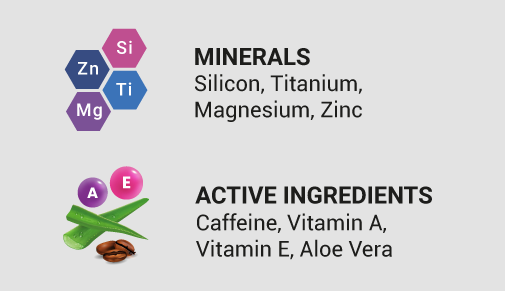 BeGood: The only cosmetic-textile garments line registered on the European Cosmetic Portal (reference CPNP: 2549161)
BeGood products are
clinically tested

.
All BeGood products have been clinically tested by an independent ISO 9001-certified lab (GLP monitoring authorities and the Italian Ministry of Health, in cooperation with one of the best Italian Universities in the cosmetics sector under the supervision of a team of expert dermatologists, biologists, and chemists): 40 volunteers were asked to wear BeGood leggings for eight hours a day, during a 28-day period.
The test was carried out as a double-blind clinical trial, in order to avoid any possible placebo effects.
| Silhouette reshaping | DAYS | WAIST | HIPS | THIGHS |
| --- | --- | --- | --- | --- |
| MAXIMUM circumference reduction | 10 | -1,00 cm | -1,50 cm | -1,00 cm |
| MAXIMUM circumference reduction | 28 | -1,50 cm | -1,80 cm | -1,40 cm |
Average circumference reduction of the waist, hips and thighs of respectively -0.35, -0.33, -0.27 after 10 days of use.
Average circumference reduction of the waist, hips and thighs of respectively -0.64, -0.55, -0.47 after 28 days of use.
These reductions are statistically significant, not associated with a significant weight loss.
| Improvement of skin's elasticity | AFTER 10 DAYS | AFTER 28 DAYS |
| --- | --- | --- |
| MAXIMUM increase of cutaneous elasticity | +2,8% | +4,4% |
| AVERAGE increase of cutaneous elasticity | +1% | +2% |
Visible improvement of your skin's apperance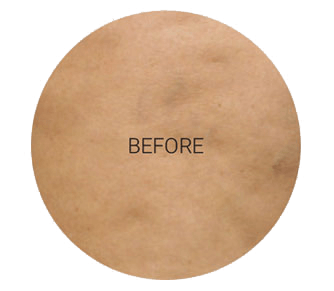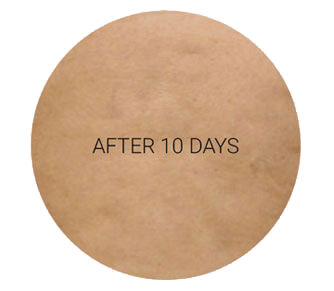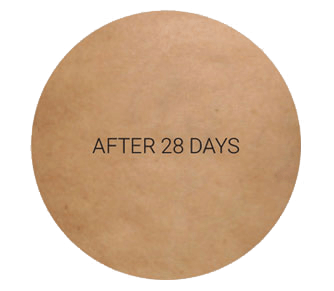 | Improvement of skin hydratation | AFTER 10 DAYS | AFTER 28 DAYS |
| --- | --- | --- |
| MAXIMUM increase of cutaneous hydration | +14,1% | +20,3% |
| AVERAGE increase of cutaneous hydration | +4,2% | +6,8% |
Improvement of cutaneous microcirculation
Initially the thermal images display well-defined margins and cold spots; after just 10 days, we can see a more uniform temperature distribution that indicates an improvement of cutaneous microcirculation.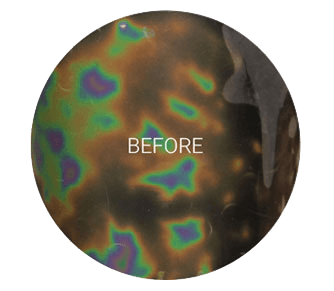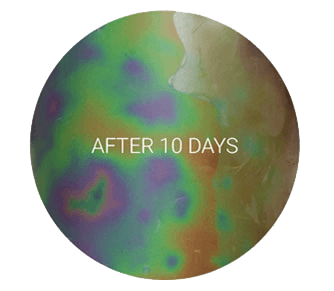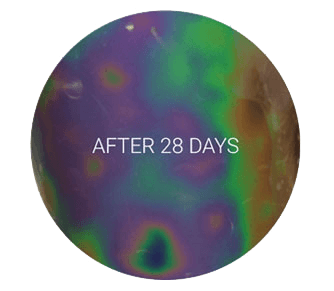 Cellulite reduction termography

Results after
28 days
In order to confirm the benefits of the new Begood® products in Dermofibra®Cosmetics®, self-assessment tests were taken by a group of 20 volunteers enrolled to wear the leggings for 8 hours a day for 28 days.
100% Gentle massage sensation
85% Reduction of the orange peel skin
95% Firmer, smoother, more elastic skin
90% Softer, well-hydrated skin
HumanWellness

and Dermofibra®Cosmetics, textile science inside every BeGood product.
Dermofibra®Cosmetics is an innovative fabric, combining two yarns:
One made of polyester and minerals (silicon, titanium, aluminum, magnesium, and zinc permanently inserted into the yarn). The minerals, activated by the body heat, reflect the bio-infrared rays into your body, they deeply penetrate into the skin layers facilitating the relaxation of contracted muscles, improving your microcirculation, and the drainage of excess liquids.
One made of polyamide and latest-generation microspheres enriched with caffeine, Aloe Vera, vitamin A and vitamin E. Thousands of micropores on the surface of these microspheres gradually release and spread the active ingredients on your skin: all healthy natural ingredients that are good for your skin; they hydrate and improve your skin elasticity.
Take a look at our collections