Dermofibra® Hyaluronic,
the anti-age beauty treatment.
An innovative fabric, a single yarn with organic crystals and golden hyaluronic. Your fortifying and hydrating daily booster.
How it work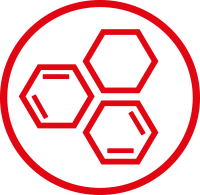 Bio-Infrared
The organic crystals: silicon, titanium, magnesium, zinc, permanently incorporated in the yarn, are activated by the heat of the body, reflect the bio-infrared rays that penetrate the cutaneous and subcutaneous layers and interact with the water and organic compounds present in the tissues, facilitating muscle relaxation, improving micro-circulation and draining of liquids in excess.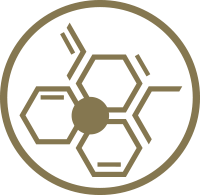 Golden Hyaluronic
Polyamide-based master made up of a metal-organic complex of gold and hyaluronic acid.
The components of the Golden Hyaluronic slow down the response of oxidation to prevent the effects of the radicals of the oxygen, they increase the brightness of the skin and delay the ageing process.
Your fortifying and hydrating
daily booster
The BeGood accessories in Dermofibra® Hyaluronic use the combined action of the Golden Hyaluronic and of the Bio-Infrared which give life to a smart product able to stimulate the formation of collagen and of connective tissues in a continuous way.
The Bio-Infrared acts on the build-up of excess liquids draining them, it stimulates micro-circulation and makes the skin brighter. The gradual and constant release of hyaluronic acid (contained in the Golden Hyaluronic) hydrates and plumps the skin reducing wrinkles.
Dermofibra®Hyaluronic provides a continuous supply of hyaluronic acid for the entire time the accessories are worn.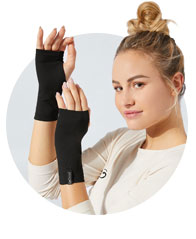 Discover all our anti-ageing accessories, with Hyaluronic technology.
Purchase now
BeGood: The unique cosmetotextile clothing line registered with Europe's Cosmetic Product Notification Portal (CPNP reference: 2549161)