Well-being? It also includes proper sleep care

Sleeping at night is an essential step in the daily beauty routine
But how can you promote prolonged rest and a sleep rhythm that is continuous and not interrupted by external factors?

First of all, it is essential to always use an eye mask, since this prevents potential light signals from reaching our circadian receptors, a kind of internal clock that regulates sleep.
While sleeping, if you are 'disturbed' by any bright light from electronic devices or from external light, it triggers micro-awakenings that interrupt the sleep cycle and prevent you from sleeping deeply. You consequently wake up tired and exhausted.

Technology today, including in the cosmetic-textile field, is increasingly attentive to psycho-physical needs and well-being, which is why even what on the surface appears to be simply a sleep mask, proves to in fact be a useful tool for our beauty routine.
BeGood has therefore come up with its own anti-wrinkle eye mask.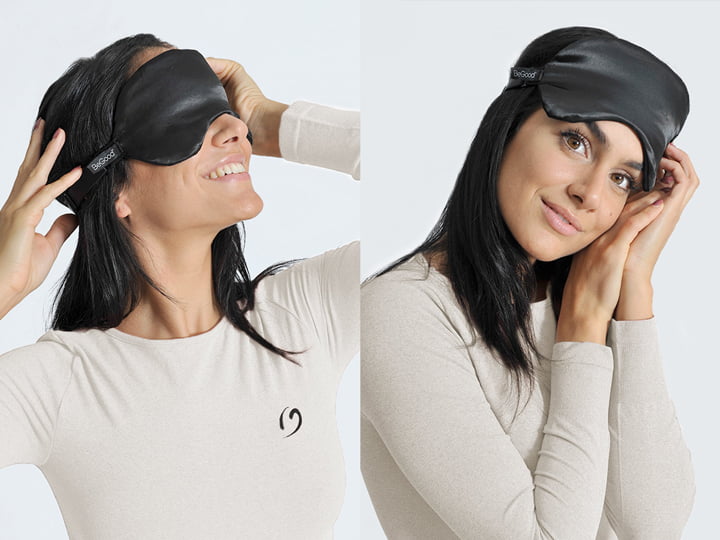 Made of Dermofibra® Hyaluronic, it contains a bio-infrared that directly acts on eye bags by eliminating stagnant fluid, while the gradual release of hyaluronic acid hydrates the skin by reducing dark circles and wrinkles arount the eye area.
It is a truly comprehensive anti-ageing and decongestant treatment for the eye area, one of the most sensitive areas of the face, which can easily show signs of ageing and merits particular attention and care.

The mask is just one of the three cornerstones of a special sleep care set designed by BeGood.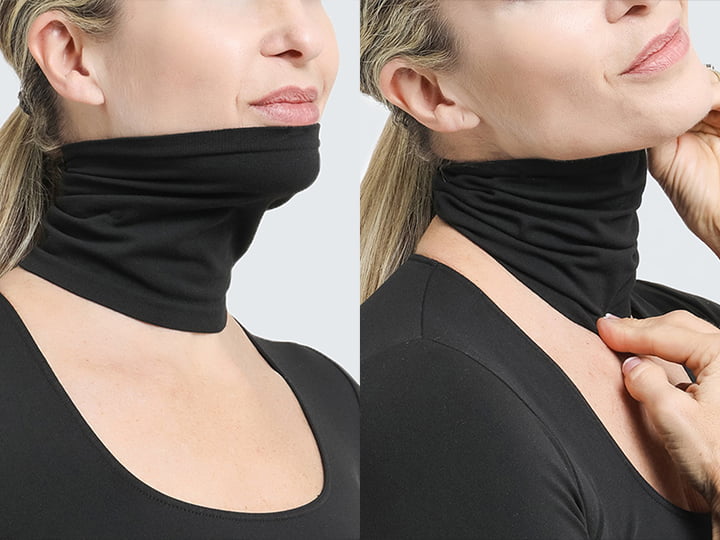 The second is a beauty neck, a tight-fitting neck band that gently wraps around the neck without constricting it and is also made of Dermofibra® Hyaluronic fabric.
In this case too, an essential role is played by the combined action of hyaluronic acid, which moisturises and plumps the skin, reducing wrinkles in the neck, in combination with Bio-infrared. The latter stimulates blood microcirculation, making the neck's skin firmer.


And the last item in the set?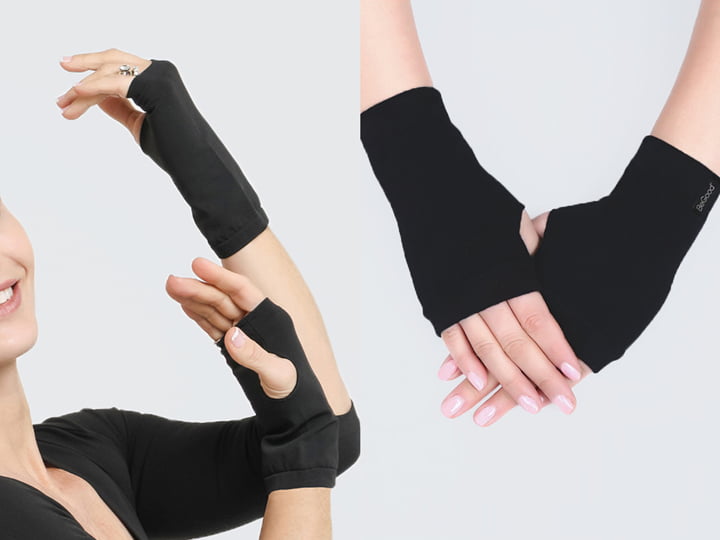 The final item is a pair of tight-fitting Dermofibra® Hyaluronic fabric gloves that fit like a second skin and are fingerless. This feature allows them to also be used during the day, perfectly adapting to our normal daily activities. At the same time they provide a beauty treatment that combines the moisturising properties of hyaluronic acid and the action of Bio-infrared, which stimulates blood microcirculation.
Mask, beauty neck and gloves.

Three simple garments and accessories that BeGood has reinvented through research and by further implementing its technology to create a true beauty sleep routine.
During this period in which we are already particularly stressed and can easily fall prey to anxiety and negative emotions, now more than every we must dedicate ourselves to caring for our psycho-physica well-being, which also includes caml and restful sleep. This will allow us to deal as best as we can with all the daily challenges that we are currently facing.