Getting back to outdoor physical activity: the most suitable clothing for returning to the city streets

Phase 2 marks the beginning of less restrictive measures and at last we can go back to enjoying the city and reclaim our outdoor spaces, abiding by social distancing measures and using special devices like masks and gloves where necessary.
Why not make the most of these warm, but not excessively hot, longer spring days with some outdoor exercise! For many of us this means no more excuses for putting that long-delayed resolution into practice: get those trainers on and go for a run, a brisk walk at the park or seaside, use your bike more and indulge in a cycle around the city, less chaotic than ever before.
Running vs. brisk walking. Each to their own sprint
Regardless of whether you are a seasoned runner or a fan of brisk walking, you will have noticed how your favourite sport is extremely useful for maintaining a healthy lifestyle, losing weight and toning your body.
There is a clear difference between running and walking briskly, not least in terms of the intensity of the exertion required; obviously the former means burning more calories in less time compared to the latter. For example, in order to achieve the same results as a 20-30 minute run, you'd need to walk for an hour.
Walking briskly is recommended for the unfit and anyone who wants or needs to lose some weight but who are not used to high intensity physical exercise. Walking means a lower risk of classic injuries suffered by beginner runners during initial training sessions, giving us enough time to get into the right rhythm and keep up a beneficial daily habit.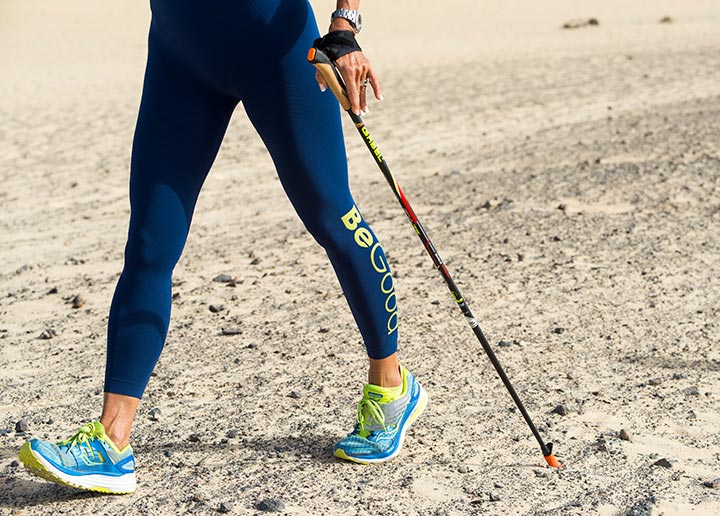 Unlike running, which is an excellent form of exercise twice or three times a week, walking briskly is an activity you can enjoy every day.
Whatever your preference, in both cases you should engage in physical activity for at least 30-40 minutes, non-stop. This is important if you are looking to burn calories and it's the main reason why you should opt for walking briskly as opposed to running if you are not particularly fit, to avoid constantly stopping during your training session.
For both activities you should wear comfortable clothes which also accompany and support your body's movements, especially your legs. In view of the rising temperature, mid-length capri pants are the perfect choice.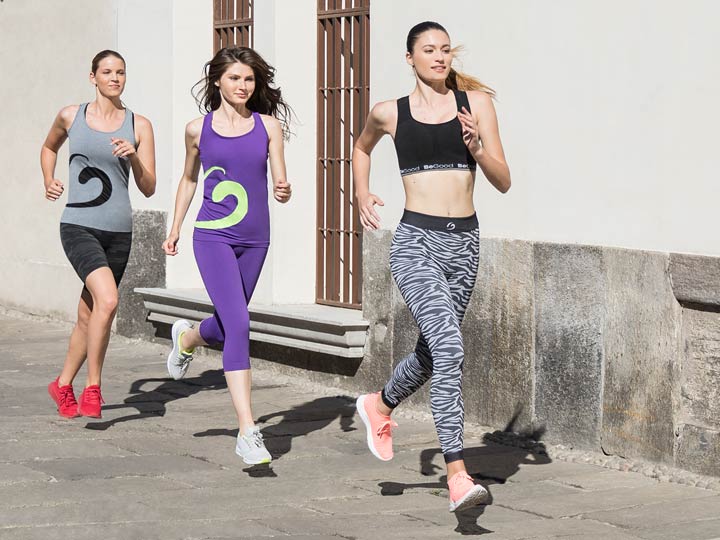 The model is also available in the range of BeGood garments, with a practical double-layer or low waist. The capri model is ideal for women who run, work out at the gym, do yoga or other sports. Thanks to their perfect, non-restrictive adherence, they help to support muscle groups during physical exercise.
We place our bust under considerable stress when we run or even when we walk briskly, so it is always a good idea to wear a top which provides effective support, to prevent micro-traumas and lesions which cause painful breasts and damage to delicate fibres. It is important to bear in mind that during training, the bust comes under a greater degree of stress than normal, caused by bouncing or oscillations which vary based on the intensity of our training. This is why wearing a sports bra or a top which provides effective support is always recommended.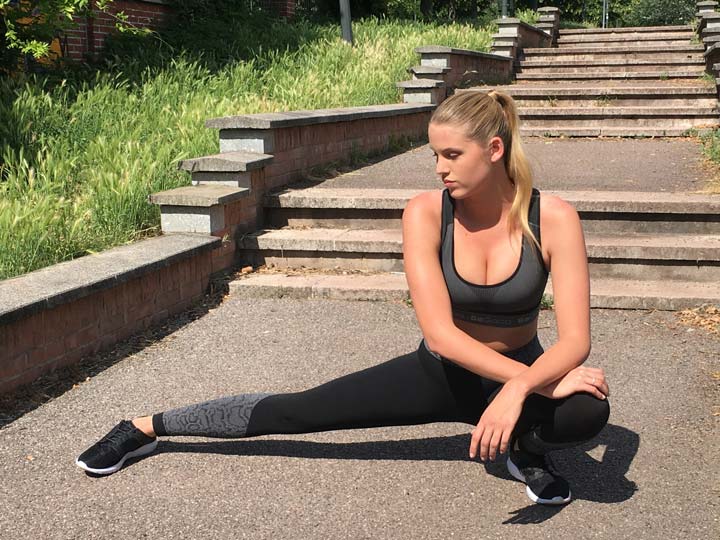 BeGood has also developed its very own top with the aim of creative a garment which combines performance and well-being for your body. The hydrating and firming double-face sports top is ideal for making the most of your daily sports activities as it guarantees perfect adherence, effectively supporting your breasts, with a racer back for ease of movement.
Cycling through the city to keep on the move, every day
Not everyone has the time or desire to clock up kilometres around city parks. That's no excuse for laziness, especially now that we are free to enjoy physical activities outdoors. What better way to combine usefulness and fun than using a bike to get from one place to another; bike sharing facilities are available in bigger cities for those of us without a bike.
Choosing to get around by bike is an ecological and environmentally sustainable decision and it should be preferred over the use of cars and mopeds, whenever possible. It is also a much cheaper choice, if you compare how much you spend on car upkeep or public transport tickets. Lastly, cycling around the city, in and out of down town alleyways or along cycle paths is a wonderful experience, especially in the spring.
It is also a valid alternative to running or walking if we are looking to lose weight and tone certain parts of the body, like our legs and glutes, without excessively straining our joints, as is the case with running. Therefore, it is recommended for those with a particularly sedentary lifestyle, as it combines physical activity with getting around town, as an alternative means of conveyance for going to work, for example.
In general, if you aim to start using your bike regularly as a form of exercise, it is a good idea to wear comfortable clothes which do not hinder your movement or pedal motion. Biker shorts are undoubtedly the best option for this season: the iconic Nineties garment are definitely back in fashion.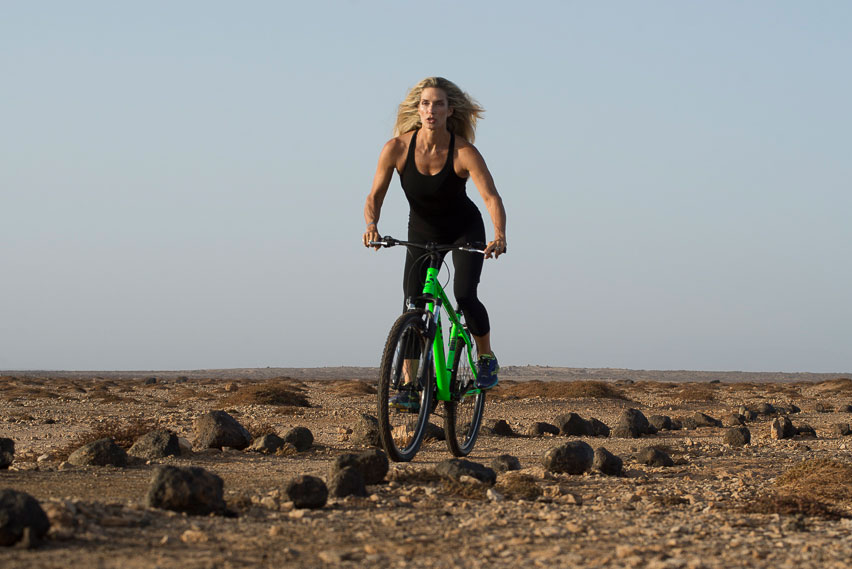 They are perfect for long bike rides at the weekend and constant physical activity; today biker shorts are increasingly appreciated as an essential streetstyle item, as shown by many celebrities, resulting in a veritable revival. All it takes is a shirt or an oversize sweater and a pair of sneakers to create a casual yet tasteful style. The perfect combination for your first walks with your friends after weeks of home confinement.
The BeGood catalogue contains a superslim biker shorts model, for a flat tummy effect: perfect not just for sport but also for everyday wear. Why not wear them with one of the BeGood breathable fabric camisoles, for guaranteed comfort on all your bike rides.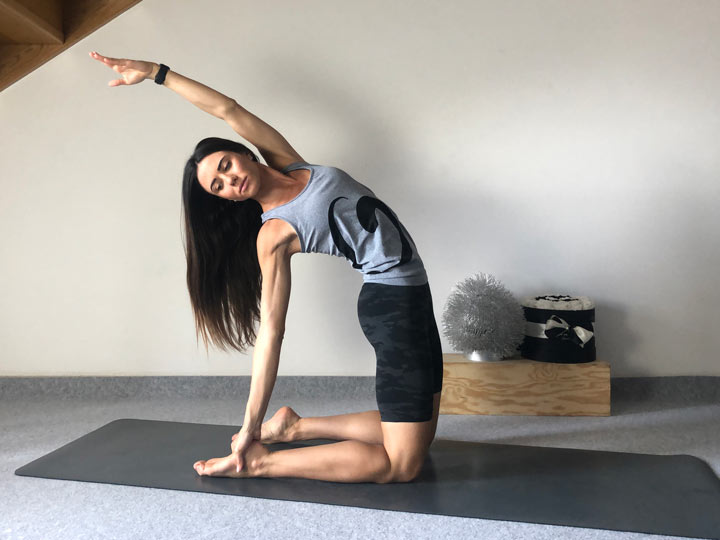 All items of the BeGood range are made of Dermofibra® Cosmetics fabric, the company's distinctive internationally patented trademark, which thanks to inorganic composites (silicon, magnesium, titanium and zinc) and active ingredients (vitamins A and E, caffeine and Aloe Vera), are naturally activated by body heat for improved skin texture.
Major benefits of Dermofibra® Cosmetics include the stimulation of microcirculation and a consequent increase in excess liquid drainage, for nourished and hydrated skin.