Masks and protection: how to choose and use them correctly

Everyone knows that wearing a mask is not just compulsory, it protects us and everyone we meet. Wearing one is a symbol of civil and social responsibility: it is a duty, since every day at 6 pm we are reminded of the strong impact the pandemic is having on the world.
However, even though three months have passed since the beginning of this enormous structural change to everyone's lives, there is still a lack of clarity as to which masks we should use, when, for how long, which material, and the list goes on. A lot has been said about masks, but there are still many doubts left to clarify.

Types
There are three main types of mask:
Surgical mask: a medical device which traps respiratory droplets, for example when we cough, sneeze or speak; however, they do not filter the virus when we breathe in;


Unvalved FFP2 and FFP3: these masks protect the wearer and anyone who comes into contact with the user; they are normally used by medical staff. This is why they should be reserved for healthcare workers and hospital staff;


Valved FFP2 and FFP3: in this case only the mask wearer is protected from the virus, as it can still filter through the valve on the mask surface.

Based on extensive research, BeGood has decided to create its very own mask, the Carbon Mask , as a solution to problems which may arise from frequent and daily mask wear.
The Carbon Mask is a mask made of 100% made in Italy fabric material, washable and designed for use for around ten times. It features a dual layer: an external one made of Resistex Carbon, with bacteriostatic properties, and an inner polyamide layer, both treated with a water-repellent finishing.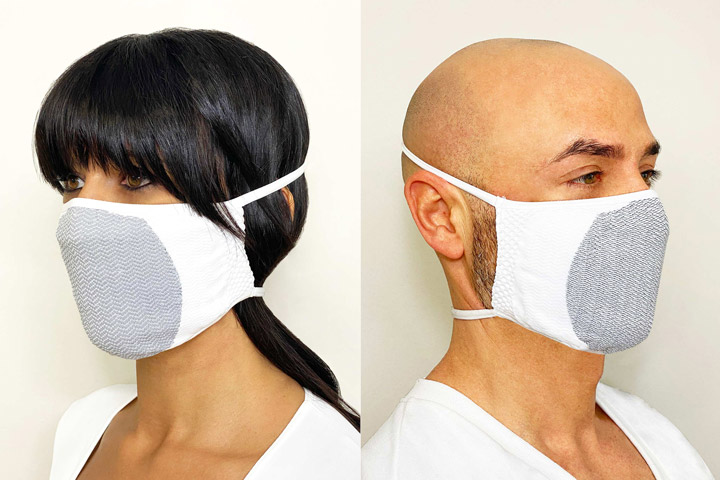 The technology used to develop this mask makes it a medical device, with the following characteristics:
Antistatic: it dissipates electrostatic charges in the air, preventing fine particles and bacteria from depositing on the mask's surface;
Thermoregulating: carbon's exceptional conductive properties accelerate the humidity evaporation process and maintain a constant temperature;
Protective: it protects against the absorption of static energy, smog and shields against UV rays, thanks to carbon's intrinsic properties;
Antibacterial: with aandgt; 99.9% reduction of bacterial load;
Water-repellent: "Fluoride free", guaranteeing 0% absorption of humidity, a treatment which guarantees effective droplet containment;
Cytotoxic: does not irritate or sensitise;
Oeko-tex certified: certified yarnwhich guarantees the absence of harmful substances in contact with skin.
All these characteristics make it the ideal choice for anyone who wears a mask when they do the food shop, take a walk, go to work and in general engage in all the activities subject to social distancing. This mask protects against smog, fine particles and pollen. It can be worn all day long as the microfibre and carbon yarns guarantee maximum skin comfort.
It is important to highlight how choosing to wear a washable and reusable mask in so-called community contexts presents several positive aspects and advantages.
First and foremost, it is ecological, as reuse lessens the environmental impact by considerably reducing the consumption of single-use devices, making it a sustainable choice in terms of the health and protection of our planet.
It is considerably cheaper compared to the purchase of single-use masks.
The Carbon Mask is certified as it has passed antibacterial, water-repellent, anti-cytotoxic tests and its OEKO-TEX Standard 100 certified yarn guarantees the absence of harmful substances in contact with skin. All this makes it a safe purchase, unlike many masks currently available on the market, whose effectiveness is not always certified.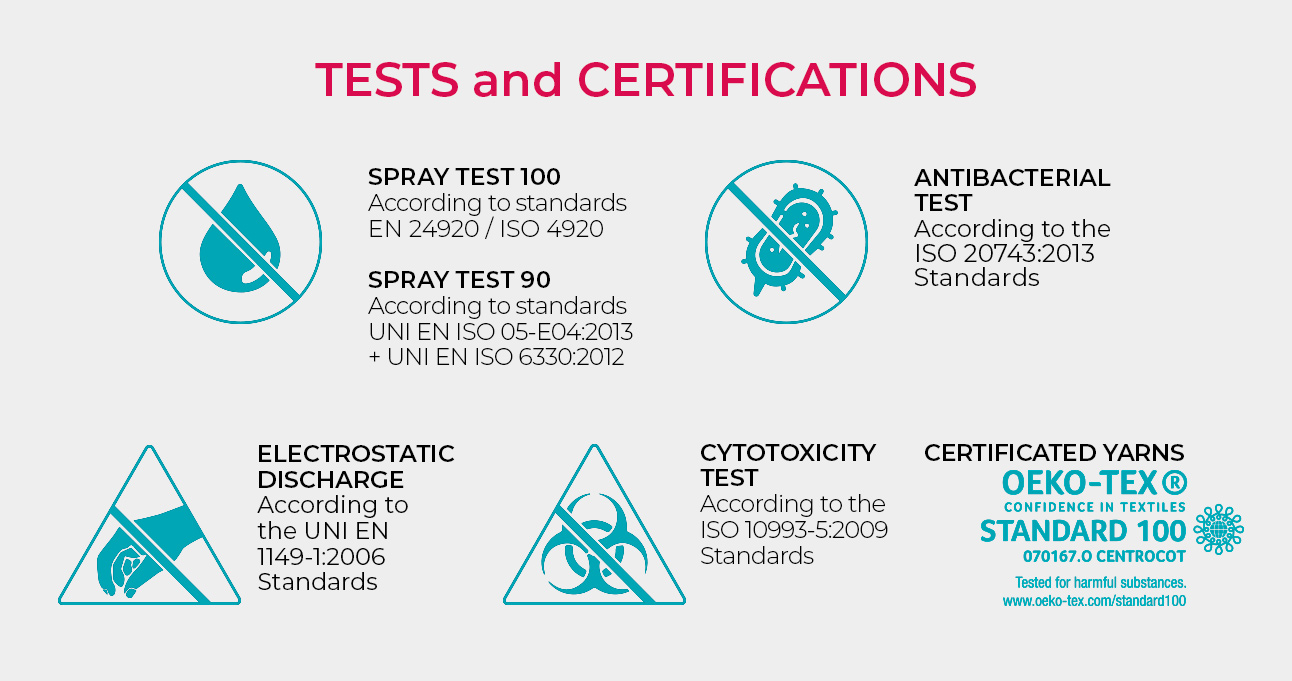 Last but not least, it is ethical, as it does not contribute towards the uncontrollable market, all too often characterised by overpriced masks. At the same time, less waste of resources means that supplies for medical and healthcare staff are not affected.
It is also important to bear in mind that whatever mask we choose, it is important to use it as correctly as possible. The Italian National Institute of Health has issued fundamental recommendations.
Before putting the mask on:
Always wash your hands with soap and water for at least 40-60 seconds or use antibacterial gel containing at least 60% alcohol for 20-30 seconds;
Only touch the elastic bands or laces when putting on the mask and be sure not to touch the inside;
Position the mask so that the upper underwire adheres to the nose and bring it under your chin. Check you are wearing it the right side up (for example in the case of surgical masks, the coloured side should be on the outside).
During use:
If you need to move the mask, be sure to do so by touching nothing other than the elastic bands or laces; 
If you touch the mask during use, wash or sanitise your hands immediately; 
Never put your mask in your pocket or place it on furniture or any other surfaces.
When you remove it:
Always use the elastic bands or laces;
Wash your hands again, with soap and water or antibacterial gel containing at least 60% alcohol.
The Italian National Institute of Health has also issued recommendations for the use of reusable masks:
Wash the mask at 60° with ordinary detergent or follow the manufacturer's instructions, if provided; often the maximum number of washes before mask quality is compromised is specified;
After touching a used mask, wash or sanitise your hands.
 Today mask wear has become compulsory in certain contexts and situations, however without these useful precautions, you risk undermining your protection. Often improper mask use results in increased risk of contagion.
These few useful tips should always be applied along with aforementioned recommendations: impeccable hand hygiene, frequent washing and ensuring social distancing.