In February we are celebrating our most important partner: ourselves!

Self-love is the key to regaining physical and mental well-being
Valentine's Day is approaching and, this year more than ever, we must above all remember to celebrate love for ourselves.
In a year that has led us to question our habits and lifestyle, we must start to take care of ourselves again by taking advantage of this return to a "yellow zone", which almost evokes early spring.
After all, as the Americans say, "Self-love is not selfish; you cannot truly love another until you know how to love yourself".
Learning to find time to devote ourselves to personal well-being, to cultivating our passions, to keeping fit and more generally to loving ourselves is also essential for our relationship with our partner.

So let's take advantage of this period to awaken from the lethargy of recent months and learn to celebrate ourselves with small daily gestures that help us to regain our physical and mental well-being.
Daily exercise to keep your body active
Grab the trainers that have been abandoned in the corner of your shoe rack for too long and try to work out outdoors, even if you have never done so before.
The days are still not particularly long, but the air is starting to get a little crisp and this return to a "yellow zone" is certainly a further incentive to spend time in parks and gardens.
For example, try to switch off during your lunch break and set aside forty minutes for a quick walk in your neighbourhood or nearest park.
Install a pedometer app and aim for 10,000 steps a day, the ideal workout to keep your legs in shape, especially during this period of smartworking in which we are forced to spend more time stationary at home.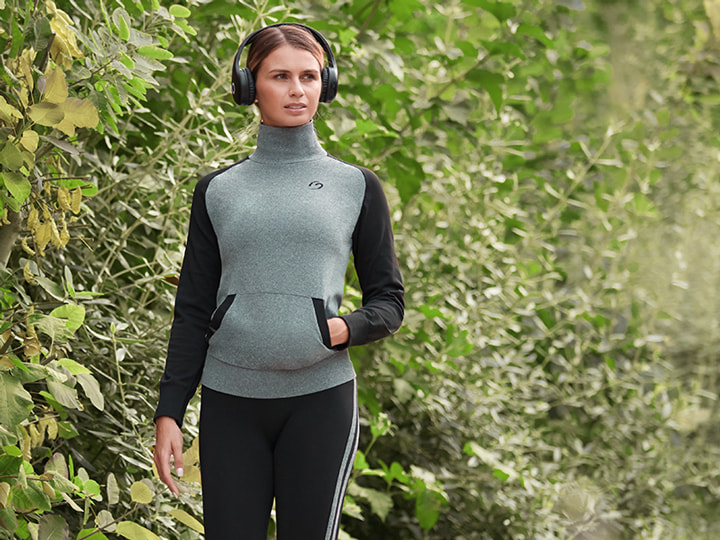 Naturally, leggings are the ideal garment, preferably made of a yarn that can simultaneously offer a shaping beauty treatment.
Like those made by BeGood® from Dermofibra® Cosmetics which contains inorganic compounds and active ingredients such as aloe vera and vitamins A & E to hydrate and revitalise your skin while wearing the garment, as well as caffeine to help reduce the "orange peel" skin look.
More generally, the combined action of this special shaping fabric and bio-infrared creates a smart garment that stimulates microcirculation, eliminating excess liquid, while providing a reshaping effect that redefines and reduces the circumference of the hips, waist and thighs.
A healthy and balanced diet (without having to resist every little craving)
Eating well not only allows our body to work at its best, but also positively affects our mind, which is more focused on work.
As the shops are reopening, we can also pay more attention to how we do groceries, perhaps buying from small km-zero organic stores, where we can not only purchase high-quality products, but also take advice from experts and discover new food to experiment with in the kitchen.
We can also rediscover local markets, which play a vital role in the urban fabric of our cities and where we can buy fruit and vegetables that are always fresh.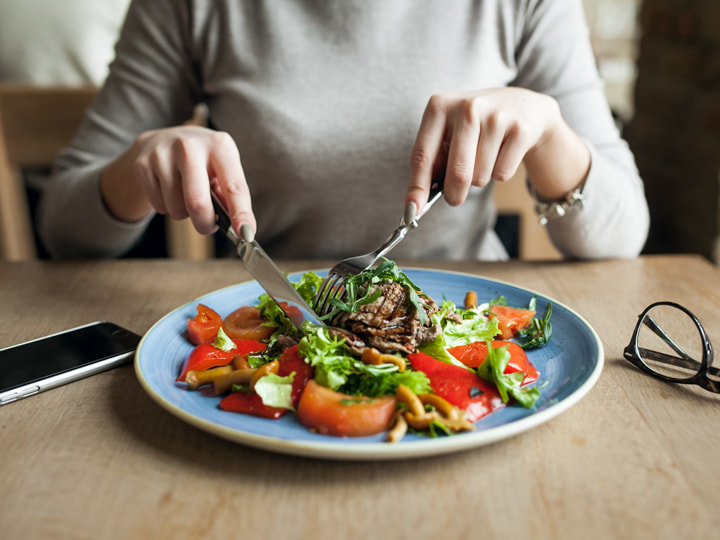 We should opt for food that is as unprocessed as possible, always aiming to make meals with a good balance of carbohydrate, fibre and protein.
We must be careful of sugar: it is always best to avoid consuming it in excess and to carefully read labels to avoid buying food with added sugar. Finally, we must consume fruit and vegetables every day, providing they are in season.
However, a balanced diet should not make us completely forego our food cravings.
The 'yellow zone' will allow us to enjoy a few opportunities to socialize with friends again, so let's take advantage of it and enjoy a meal with friends every week without worrying about fat or calories.
The first secret to feeling good is to laugh out loud with the people we love, especially over pizza!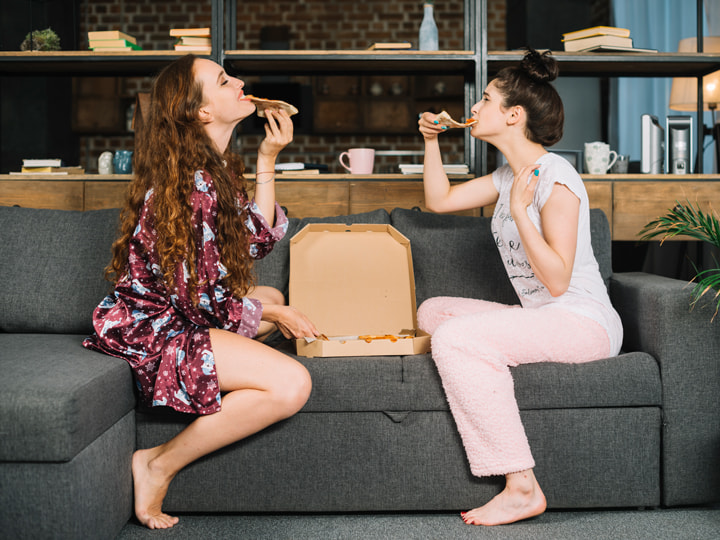 Evening skincare
Even if we are currently wearing less make-up, this should not lead us to the mistaken conclusion that our skin no longer requires care and attention.
The need to wear masks means we increasingly suffer from 'maskne', i.e. acne caused by masks, so it is essential that we take the best possible care of facial skin.
In the morning, as a rule, we must cleanse our face to remove sweat accumulated during the night, use a good moisturiser and finally never forget sunscreen, even if the days are still cloudy and rainy.
Indeed, we must always prevent damage caused by UVA and UVB rays and the best habit that we can maintain is to use a generous amount of sunscreen on the face and on the most exposed areas before going outside.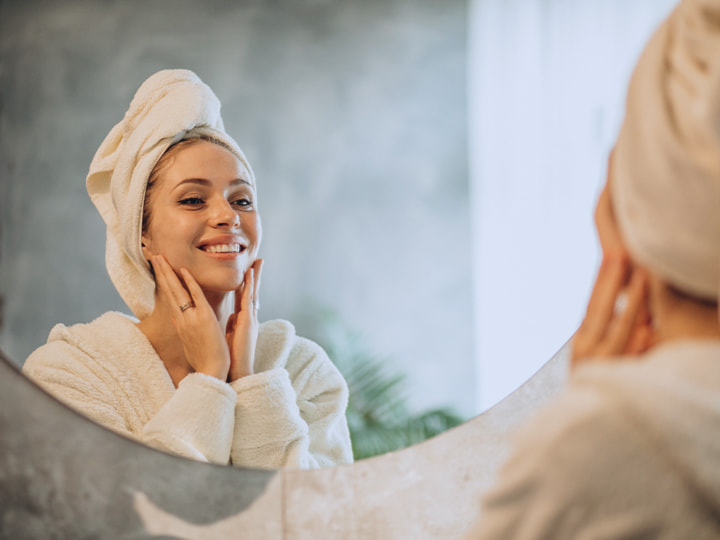 Nighttime skincare involves double cleansing, which helps to remove make-up as effectively as possible, together with all external impurities.
Generally, after using an initial make-up remover, preferably oil-based, it is always good to rinse the face with a foaming cleanser that helps to clean it more thoroughly.
It is important to use a serum immediately afterwards to give the skin a nourishing boost and finally to complete the various steps with a night cream, which is generally more substantial and nourishing than the cream used in the morning.
Technology has also made it possible to take care of your skin at night, while you are sleeping.
This is demonstrated by the beauty pack recently launched by BeGood® dedicated to nocturnal rest, consisting of an eye mask, neck band and gloves.
The set made of Dermofibra® Hyaluronic contains a bio-infrared that directly acts on eye bags by eliminating stagnant fluid, while the gradual release of hyaluronic acid hydrates the skin by reducing dark circles and wrinkles around the eye area.
The mask is also an indispensable accessory for optimal rest without disturbance from bright lights emitted by the various electronic devices that surround us, which could affect the quality of our sleep.
Whatever small gesture of self-care and self-love you choose, today is a good time to start doing it more frequently so that every day you can regain the well-being that also allows you to truly love those beside you.
On Valentine's Day and for the rest of the year. Now more than ever