Live quarantine by doing what you cannot do in everyday life

If the quarantine has many negative sides because it does not allow you to see your loved ones again, to go out even just for a light run and live your life in full, it also has positive aspects.
The first of all is time: with isolation we have more time to devote to us and to our passions, to what we like and which unfortunately, during everyday life, we cannot do.
This is the right time to take back what we have not had time to do before and at BeGood we have decided to give you some advice to better enjoy this time when you have to stay at home and enjoy the well-being that you can also find during this forced isolation.


Arrange your wardrobe and select what we no longer need

You may find it an unusual activity to relax, but tidying up your wardrobe and selecting what you don't wear anymore is instead an activity that will clearly simplify your life giving you that feeling of final serenity when everything is perfectly in order.
In fact, over the years clothes, shoes and accessories accumulate in the wardrobes which we know deep down that we will never wear again. Why not get rid of it then?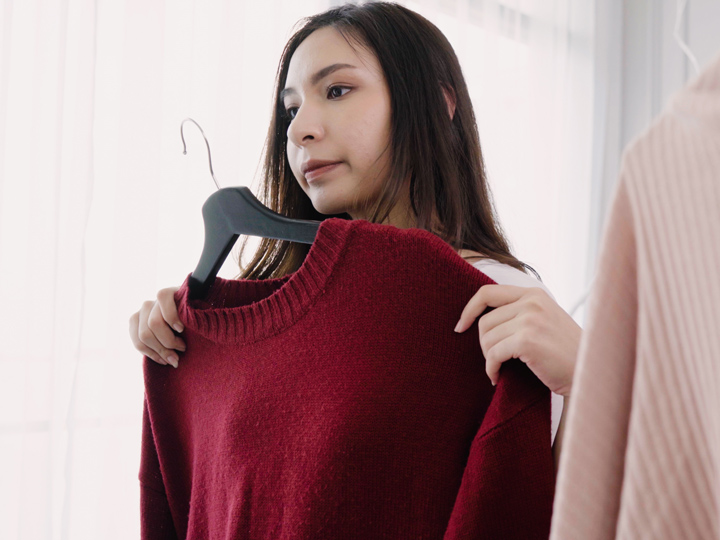 Just take the courage, wear comfortable clothes, prepare a container to store what we will remove from the closet and get to work. The advice is to take it head by head and select, honestly, which one we could really put on again and which are years that you have not worn anymore and that you will never do again.

When rearranging the wardrobe, choose to do it intelligently, perhaps inserting them according to the color or combinations you use most often. What is important is to make room to have, more clearly, what exceeds (and what is missing) to make the wardrobe organized and in order.
This activity is a guarantee: you will feel much better when finished.

And with the clothes that are no longer used? Don't worry: there are many associations that will be happy to take them and give them a second home.

 

Indulge in pampering that you never have time for: reading, writing, listening to music and seeing a good movie

The extra time given by isolation can be an excellent ally to resume activities that we have often overlooked due to the hectic everyday life. Such as that of going back to reading the novels that have been half-done for too long or taking a diary to trace emotions, sensations and thoughts on paper, to be re-read when the pandemic will, fortunately, be a distant memory.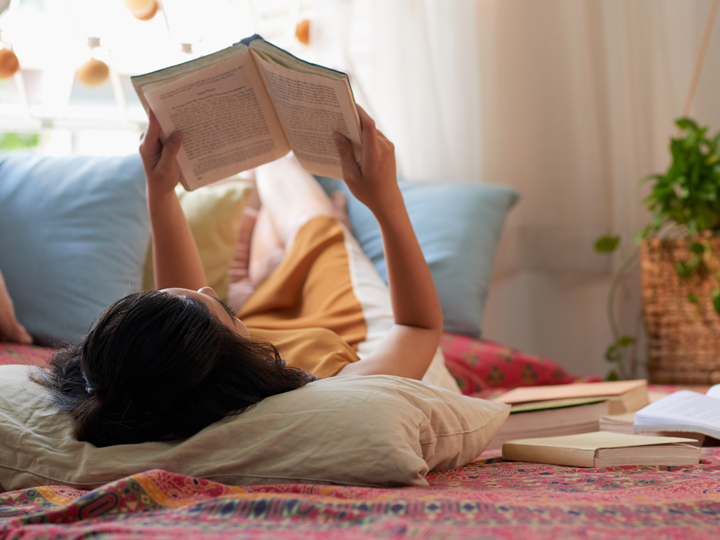 But there is also music that can finally be listened to without having to use it only on the metro or on the journey from home to work. You can listen to your playlist in full, singing at the top of your mind and rethinking the significant moments we associate with certain songs. Finally he has the time!

Finally, too many times you have seen advertisements announcing the release of a spectacular new film, perhaps with your favorite actors. The moment has come: you will be able to see all the films that you have not been able to see in the cinema or that you perhaps didn't have time to follow on streaming platforms such as Netflix. And if they are not in the catalog, just search for them on YouTube: at the cost of an ice cream you can see the film you so much wanted to see.

 

Use (finally!) The kitchen to learn how to cook a healthy menu

For those who live in big cities where delivery is the real substitute for cooking, finding yourself alone having to supply yourself without a sushi arriving in 20 minutes could have been a shock. In addition, with the very fast rhythms of pre-coronavirus life, maybe you never really had time to enjoy cooking properly.

However, thanks to the insulation, you can test your culinary skills by putting yourself in the kitchen and learning many healthy recipes.
In fact, in addition to being more expensive, takeout orders make it impossible to balance the right ingredients and create a menu suitable for the real energy needs that are needed daily.

Instead, using your own kitchen, wisely dosing the ingredients, you can perhaps discover a new talent, a new passion, a new way of spending time cooking something made with love.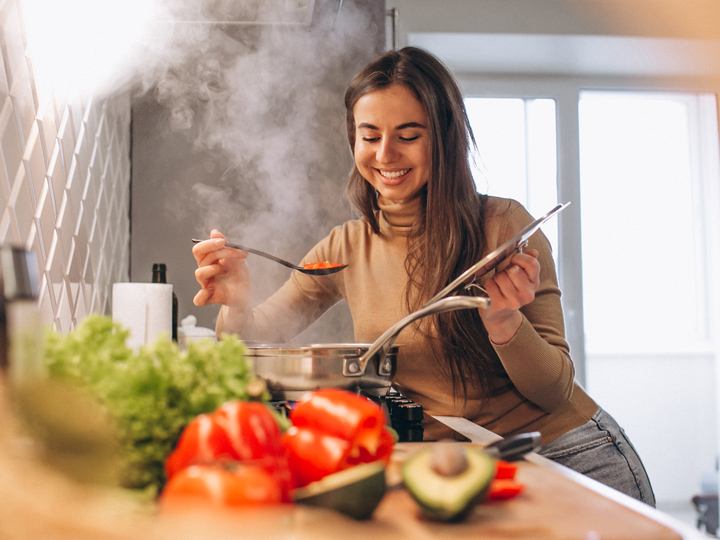 Home Feng Shui: redesigning your home

Another activity that is possible and that is always recommended is that it has never had time to do it, it is to use the rules of feng shui to redesign your home and create a new current of positive energies. Feng shui is a Chinese tradition that indicates some precautions to be followed to organize the spaces of the house in such a way that they are bearers of positive energies that make life better in those spaces.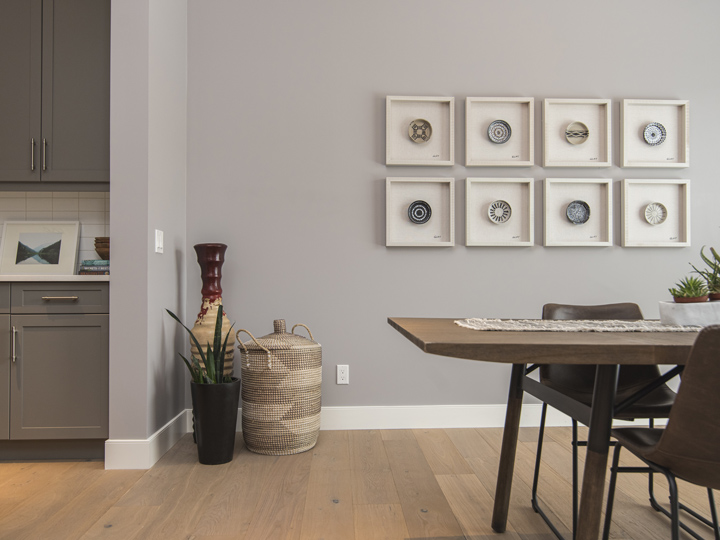 Feng shui is all based on the search for balance between colors, shapes and materials and is practiced in Chinese homes because it is believed that a balanced home leads to a balanced life. That's why you can use this moment to reposition some elements of the house and eliminate what really clashes with the rest.

The most intimate sense of feng shui is to create an environment that brings peace to the tenant and his guests, thanks to the harmonies that can be developed following the rules of ancient Chinese art. Among these is that of placing the bed with the headboard facing east and the feet facing west, so as to simulate the movement of the sun.

 

Study the next trip and already know where to go and what to do

It will not happen soon, but we will return to travel and many times we have dreamed of flying to distant destinations, but then we have never managed to organize anything. Now the time has come to put on paper what are the next trips you want to do, scrupulously organizing the destinations and itineraries to follow.

Surely seeing the images of those distant and beautiful places can be complex right now, but going ahead with work and being ready to travel when you return will be getting closer to the realization of a dream and, to date, to dream, there are it is so much needed.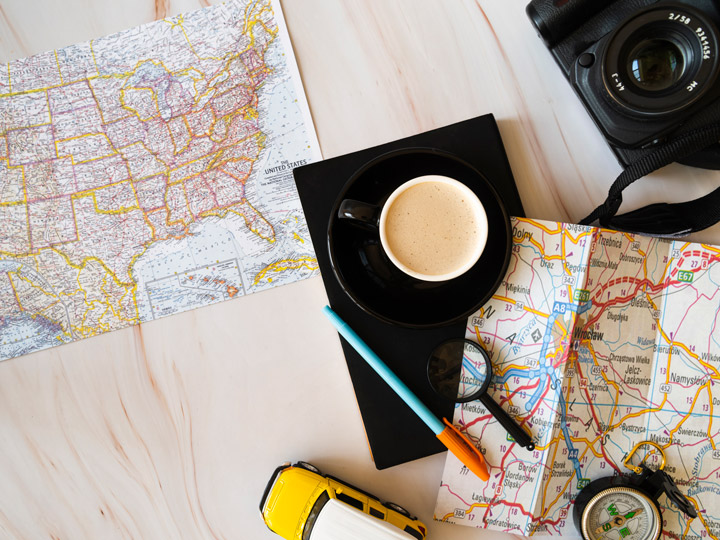 Even if the activities within the four walls of the house are many and often you don't have time to get bored, don't forget to take care of your body with small daily gestures and, even if in phase 2 you will continue to stay at home in smartworking, continue to wear comfortable, but also smart, clothes that take care of you and your body. Like those created by BeGood in Dermofibra® Cosmetics.