Houndstooth is back!

The fantastic Scottish icon we can't get enough of and which never grows old.
A timeless evergreen that immediately makes us feel elegant and impeccable in every situation. Houndstooth, with its classic optical pattern, is ready for its come-back to our autumn-winter wardrobes, as one of the major trends for the upcoming autumn season.
The story of houndstooth first began in Scotland by 1800. Also known as "dogtooth", its pattern is vaguely suggestive of a canine tooth.
Traditionally used to create woollen garments like cloaks and scarves, initially houndstooth was mostly used for items worn by Scottish shepherds, to protect them from inclement winter weather as they tended to their grazing herds.
It wasn't until 1934 that it went mainstream, when King Edward VIII wore a houndstooth suit that was reported and commented in a renowned fashion magazine. A legend was born.
Shortly after the English nobility and upper middle classes followed suit, wearing it increasingly often until it became a "posh" and refined fabric.
Its ultimate consecration came when Christian Dior made it the pattern of choice for some of his iconic outfits and then to customise perfumes and accessories.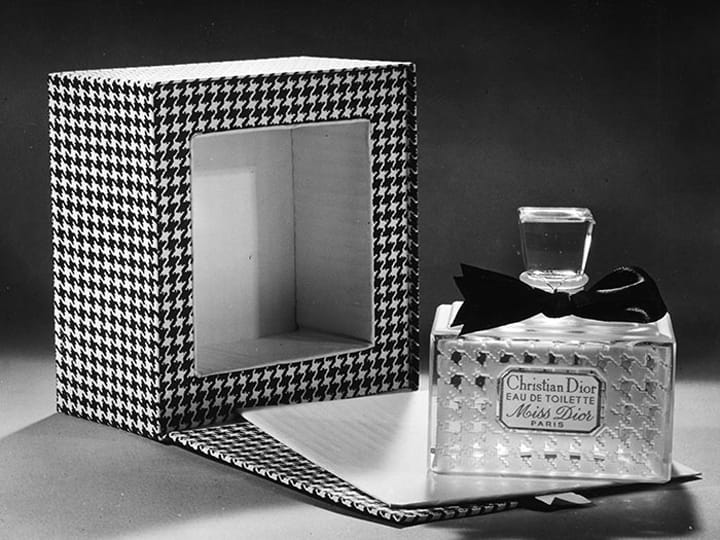 Today houndstooth, also known as pied de poule (literally chicken's foot in French) is increasingly used with different fabrics other than Scottish wool, like cotton or synthetic fabrics.
It is also used to make different garments, ranging from classic coats to masculine outfits, scarves, dresses and even accessories.
Houndstooth remains a must-have that brings to life outfits with a vintage flavour while remaining on the cusp of fashion.
No doubt thanks to its optical pattern, that works wonders to create various and original outfits.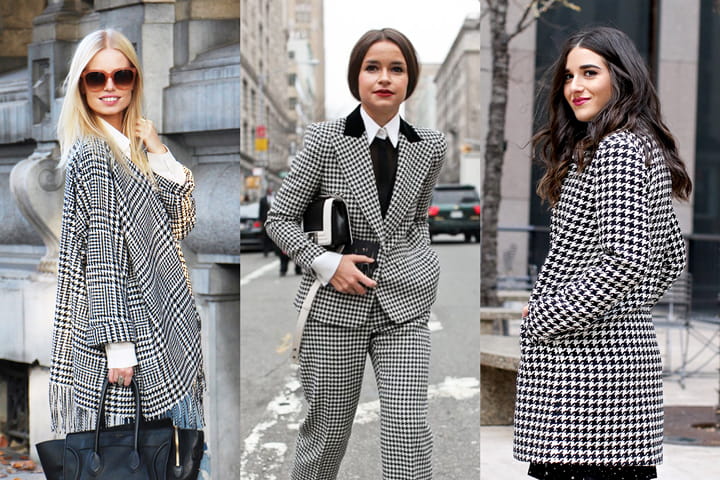 Following on from this trend, BeGood® introduces its new garment, inspired by a desire to provide a cosmetotextile item that satisfies the requirements and tastes of women, while adding a more glamorous touch, in line with all major fashion trends.
Cue the new black shaping leggings with houndstooth inserts.
Like all BeGood® garments, also this one has been conceived for streetwear and adapts to different kinds of use: from the gym to outdoor physical activity, or perfect for everyday wear and for every occasion.
These houndstooth leggings present a double-layer waistband for a super slimming effect that is never restrictive in any way. Like all BeGood garments, also this one is made from Dermofibra® Cosmetics, consisting of inorganic composites and active ingredients like Aloe Vera and Vitamins A & E to moisturise and revitalise the skin during wear, and caffeine to help reduce the appearance of "orange peel" skin.
It also hydrates the skin, leaving it soft without the need for cream.
More in general, the combined action of this special shaping fabric and bio-infrared creates an a smart garment that stimulates microcirculation, eliminating excess liquid while generating a reshaping effect that redefines and reduces waist-hip-thigh circumference.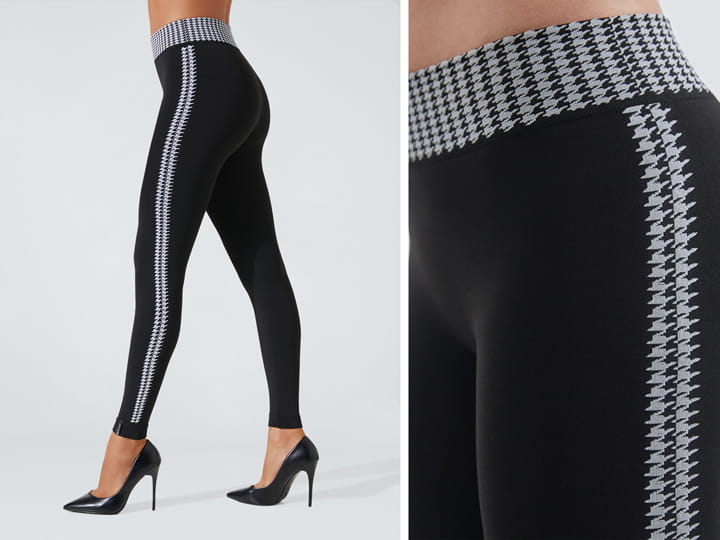 Therefore, a perfect garment for regular wear, combining well-being, innovation and technology, just like all the items in the BeGood range.
What is the best way to wear it? As previously mentioned, anything goes with houndstooth.
For a classic style, also perfect for the office, match the BeGood houndstooth leggings with a white shirt, a masculine-cut solid colour blazer and a pair of ankle boots.
Complete the look with a must-have large and capacious bag, perfect for making sure you have all you need to face the day.
For a more rock look, go for a simple white cotton sweater and an aged effect leather jacket, worn to perfection.
Complete the look with a pair of combat boots for an aggressive biker's touch, as a punchy self-confidence booster. The right outfit for drinks with your friends or for a low-key first date over coffee.
For a more colourful style, go for colours that "break down" the black and white rigour of houndstooth, for a flashy yet smart touch to your outfit.
For example, red is perfect with a soft silk blouse, a leather clutch bag and vermilion lipstick (no transfer so that you don't ruin it when you wear a mask!).
The contrast will add a chic yet modern touch, so that you will not go unnoticed at an event or important date.
For a sportier style, have fun matching these leggings with your most colourful and ironic t-shirts, perhaps those all-time favourites you find yourself wearing less and less often. Slip on a pair of trainers and an oversize sweater and make the most of the mild weather on these autumn days, with a little outdoor physical activity.