The Athleisure revolution, a style here to stay

Ubiquitous in the street as well as on the Instagram profiles of celebrities and influencers, athleisure reconciles comfort with a desire for originality and trendiness
It is one of the words that is hot on the lips of the fashion world and influencers. We're talking Athleisure, whose allure knows no boundaries and which has rapidly spread from the United States, the hotbed of all major trends, to Italy.
Today the term Athleisure has a specific meaning and denotes all kinds of casual garments designed to be worn both for exercise and general use. Versatile, comfortable garments that are suitable for wear for a wide range of occasions, but which can still be used exclusively for physical activity.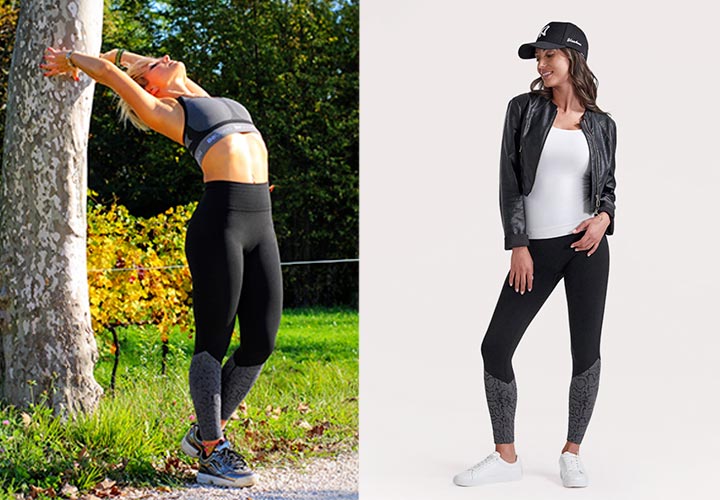 In order to meet the sporting needs of consumers, over the last few years brands have further improved the design and production of athleisure garments, making them lighter, water proof and breathable. In particular, the use of specific technologies in phases of the garment production process has resulted in odour reduction, greater sweat absorption, protection from dirt and lastly, renewed and more powerful elasticity.
There is no shortage of brands that pay even closer attention to fabrics and applied technologies. In this sense, BeGood® offers excellence in the field of athleisure, thanks to its studies and research into technoyarns. All items of the BeGood range are made of Dermofibra® Cosmetics, the company's distinctive trademark, an internationally patented yarn which thanks to inorganic composites (silicon, magnesium, titanium and zinc) and active ingredients (vitamins A and E, caffeine and Aloe Vera), permanently bonded to the yarn, are naturally activated by body heat for improved skin texture. Major benefits of Dermofibra® Cosmetics include the stimulation of microcirculation and a consequent increase in excess liquid drainage, for nourished and hydrated skin.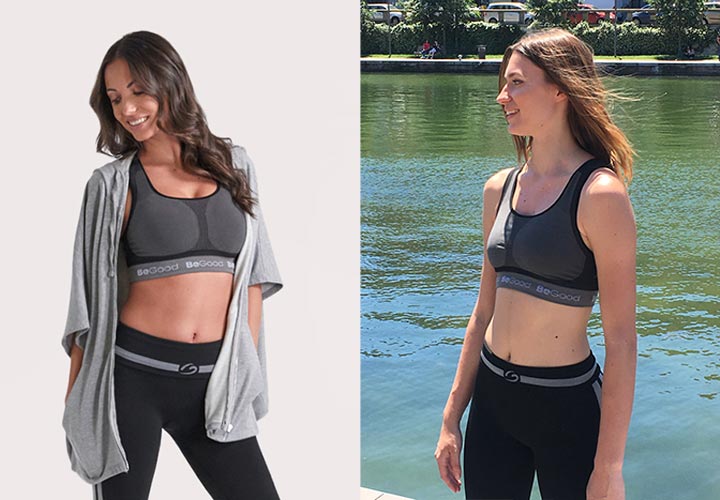 In more general terms, the rise of athleisure has also heralded a style that is both urban and fashionable, reconciling major trends with a need for comfort, as dictated by certain occasions. The versatile and functional appeal of athleisure makes it the ideal choice for anyone looking for garments representing a lifestyle that is both healthy and fashionable. Therefore these garments are not just for sports or leisure.
The rise of streetstyle and its arrival on the catwalks
The development of athleisure owes a great deal to what is known as streetstyle which initially reigned supreme on city streets but has since come to inspire catwalk looks. This is down to celebrities above all, as well as influencers, who have integrated athleisure elements in their outfits, even legitimising iconic sportswear items like biker shorts or leggings.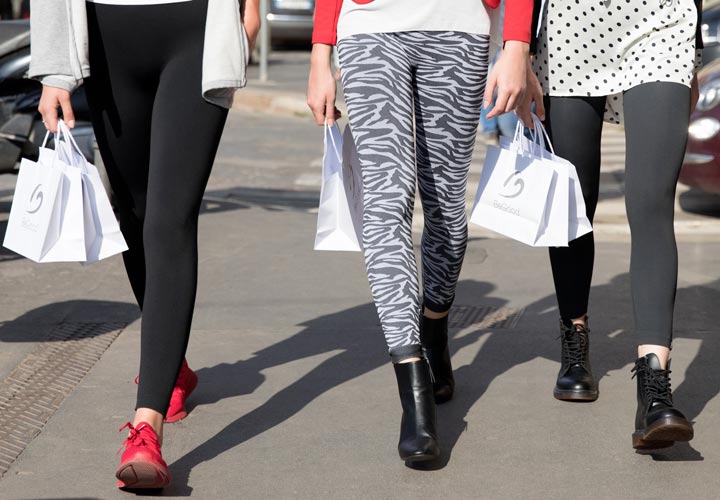 Such items would only be worn during training sessions and other sports activities. Today women on the streets can be spotted wearing biker shorts with a slip dress and a pair of high heels. Or leggings matched with an elegant and structured blazer.
In an age increasingly characterised by fluidity throughout society, athleisure best conveys this mingling of different styles and influences, capable of combining even haute couture with streetstyle, something the stylist Virgil Abloh has been proving for years now with Off-White, probably the hottest brand of the moment. Since conquering the catwalks, athleisure is now perceived as an acceptable lifestyle even for more formal and fashionable occasions. It is not uncommon to spot designer outfits of this kind even at parties and events.
Athleisure: just a fleeting trend?
It is a well known fact that trends generally rise and fall. If there's one thing that fashion can teach us, it is how practically nothing can outlive a single season. However athleisure has bucked this trend and as previously mentioned, has been topping garment sales for years now.
It probably owes this success to the way in which it has transformed a way of dressing into a veritable lifestyle that is difficult to turn your back on once you have experienced it. As previously mentioned, this is probably down to the continuous research and innovation of brands that work tirelessly to guarantee the utmost comfort for garment wearer who generally look for this specific sensation when they decide to make a purchase.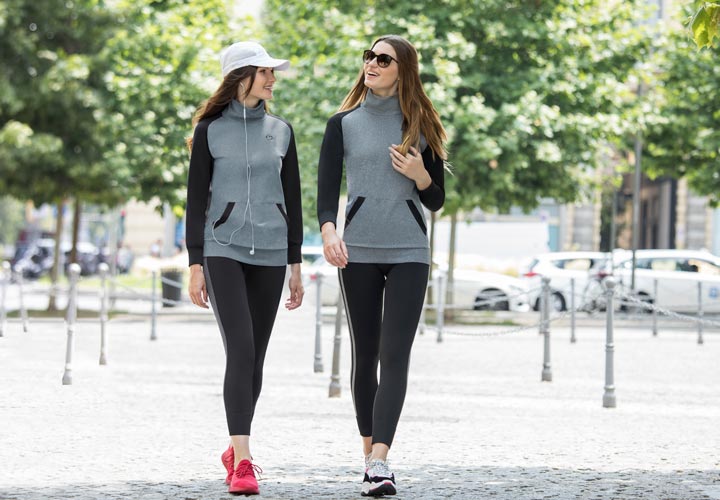 Such items are unbelievably versatile and timeless. Items like leggings, sweaters, tracksuits and jerseys eschew fleeting trends and never go out of fashion. The decision to buy them means you are investing in something you can widely use and match with different styles and outfits. This translates into the purchase of less items, greater savings and eco-friendliness, by curbing compulsive buying, increasingly exacerbated by the fast-fashion phenomenon.
Above all it means buying quality garments that stand the test of time, always guaranteeing excellent performance, above all for sports.
Aware of this strong attraction towards athleisure that shows no sign of fading, sportswear brands have added numerous elements to the collections that are in line with athleisure, capable of combining original and trendy elements with that laid-back style customers are increasingly looking for.
In this sense BeGood has carved out a niche for itself among major brands that tirelessly pursue such research to provide garments combining state-of-the-art technology with attention to well-being, for body and mind.