With the quarantine still active for other weeks, you must remember to take care of your body and mind every day, every day, even more than before as we are at home all day.

For this we have selected 7 small but useful activities that will help you live this period of forced isolation in a better way, relaxing the mind, giving relief to the body and greatly improving the quality of your skin, also thanks to the Dermofibra® Cosmetics yarns that can accompany you in your main daily activities.
The BeGood garments, in fact, are composed of a yarn in which there are inorganic compounds (silicon, magnesium, titanium and zinc) and active ingredients (vitamins, caffeine and Aloe Vera) which are activated naturally by the heat of the body improving the texture skin, stimulating microcirculation and consequently increasing the drainage of excess liquids, nourishing and moisturizing it.


1. Well-being from the morning: hot water and a few drops of lemon

In the morning, on an empty stomach, to start the day in the best way, heat a little water in a saucepan or in the microwave and put a few drops of lemon inside. Once the water reaches the right temperature, sip this miraculous drink full of properties that are good for your body.

In fact, the lemon with its purifying action, eliminates toxins from the body by helping the liver in its primary activities, strengthens the immune system and helps digestion. This activity is also an excellent ally of the diet because it decreases the sense of hunger and the vitamin C contained in the lemon drops is a valid aid for burning fat.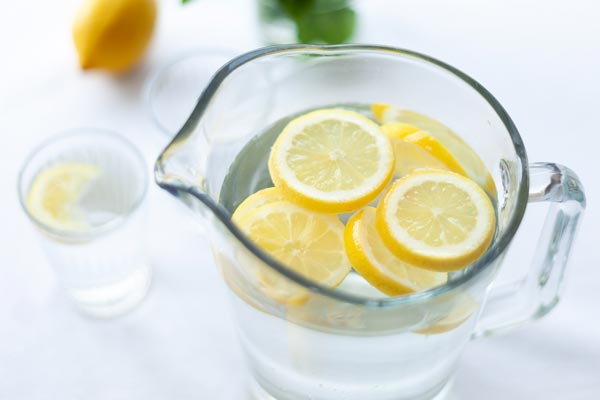 Thanks to the antioxidant characteristics of lemon, your skin will also benefit and you will have a feeling of greater energy given by the body's absorption of the nutritional properties of lemon. In addition, lemon also appears to improve mood by reducing anxiety and depression.

In short, a glass of energy and happiness to start the day in the best way!



2. Meditate in the morning to stay focused

Another activity that you can do in the morning is that of meditation. After the glass of warm or lukewarm water with a few drops of lemon, meditation can be a valid ally to find the right charge in dealing with all daily tasks: work, sport and household chores.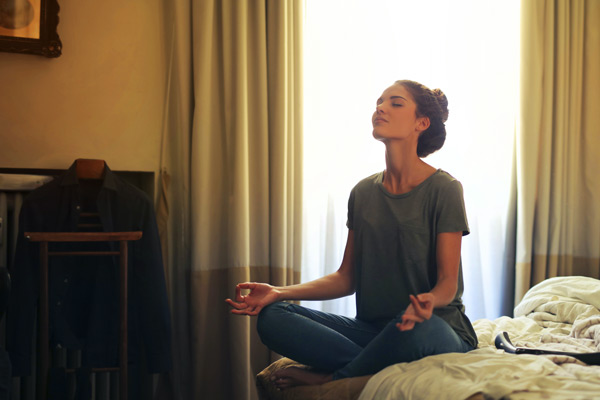 To meditate, you just need to find a quiet room, limit lights that are too bright, enjoy the silence, close your eyes, put yourself in the lotus position and simply empty your mind of all thoughts. At the beginning it may be complex precisely because our mind is crowded with a thousand thoughts that are difficult to send away, but if you dedicate yourself with perseverance and perseverance, you will gradually manage to manage your thoughts.

This activity helps you to concentrate and stay focused throughout the day, to see problems from the right angle and to limit the expenditure of energy on negative thoughts. The more you do this activity, the better the perception and management of the activities during the day.


3. Breathe and do it the right way

It may seem trivial but many are unable to breathe properly! The best breathing technique requires the use of the diaphragm in a controlled way, and this is a cure-all for the moments when negative thoughts flock making us more anxious and nervous.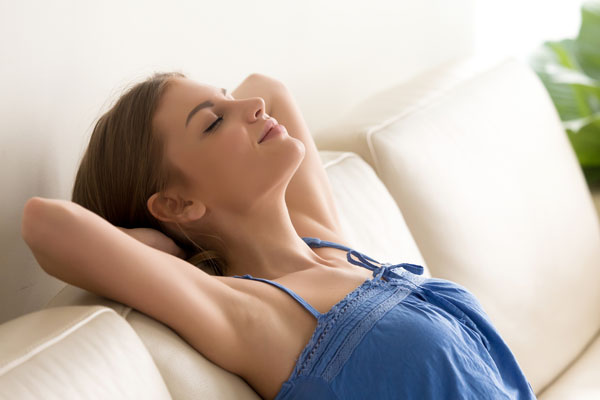 Stopping for a few moments during the day and focusing on your breathing not only increases the supply of oxygen in our body, but also helps to calm the nerves in these days which can be particularly stressful. It is enough that, when negative emotions are taking over, efforts are made to breathe correctly and gradually calm will return.



4. Keep active: 250 steps per hour

You can't go out, but you have to keep active and in this there are many Apps that help you exercise with what you have at home and others that analyze the number of steps that are taken every day. It can be an excellent distraction from work or from moments of boredom to set a goal of steps to be taken every hour and achieve it in the shortest possible time.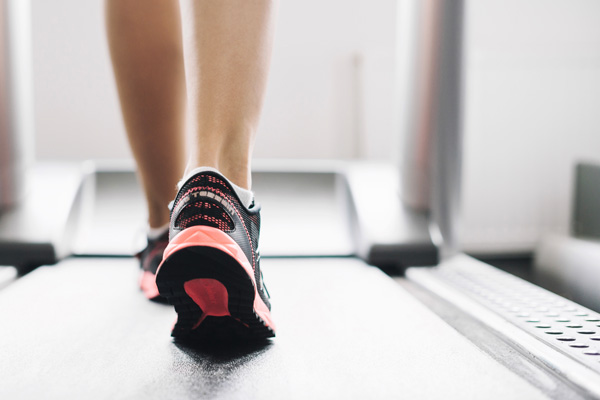 Where can you take 250 steps per hour? In the courtyard of your condominium, in the garden, on the balcony, by taking the stairs of your building or, if none of these alternatives is available, you can simply walk briskly into the house. It may seem like nonsense, but by not moving as before, our body will be grateful to you!



5. Stretching before and after work

Those who are still working in smart-working will have realized that the seat on which they work is not as comfortable as that of the office. In fact, the chairs we have at home are suitable for sitting for a few minutes, not a whole day, because they are not ergonomic, they do not support the lumbar belt and over time they can cause back pain.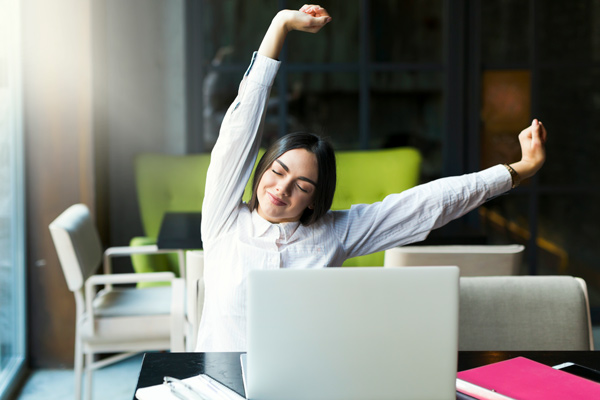 This is why it is useful to stretch before and after work and before and after the lunch break to make the body more flexible and ready for the different hours that it will have to sit in a chair that is not suitable for supporting it. Just a few exercises (which can be found simply online) and working from home will become even more comfortable.



6. Skin care and lots of sun (remembering sunscreen)

This isolation is limiting, it is true but it allows us to have more time to take care of ourselves. That's why, both in the morning when you wake up and in the evening before going to bed, you can implement a real invigorating skin-care routine and, with the arrival of the summer, you can start to get some sun, remembering the right sunscreen, of course!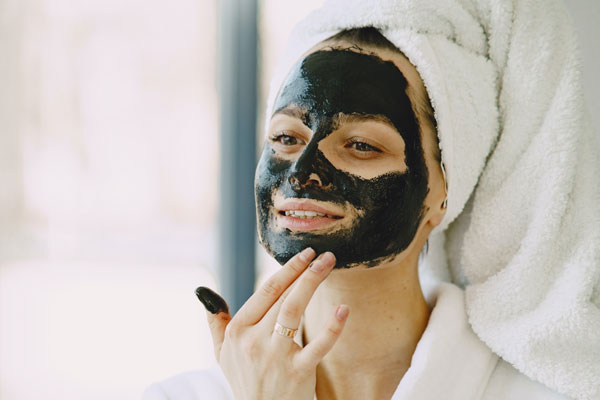 The secret to perfect skin is to create a real daily ritual in several steps, trying and testing the best creams, oils and tonics that enhance the texture and prepare it for the upcoming summer.



7. One last wellness activity: a hot bath with aromatherapy and music therapy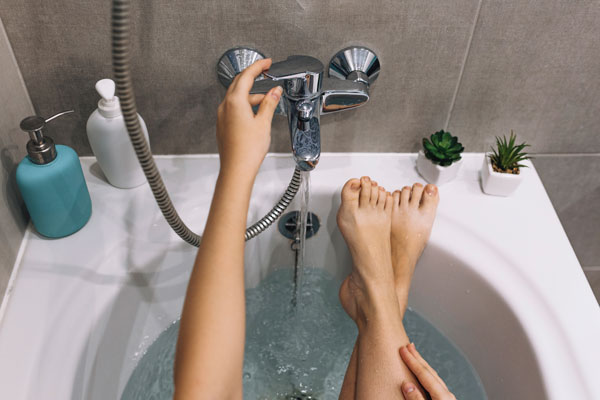 At the end of the day, when the PC is off, the training has been done and you are going to spend the evening between a movie, a good book or with a few more hours of sleep, it can help you relax in a good bath hot. And to take relaxation to the extreme, what can be added to this pampering is aromatherapy and music therapy.

Just light incense or a scented candle, dim the lights and put a compilation of relaxing songs and you can end an evening of commitments, work, thoughts but in full well-being of body and mind.